Tips on how to cope with the heat during pregnancy
Summer is here and so is the heat (finally!) But, when you're pregnant, you may not welcome the sun as much as others, especially when you're in your second or third trimester. Thanks to hormonal changes, you may feel even hotter and sweatier than normal due to an increased blood supply. Plus, carrying a heavy bump around takes energy and energy creates heat. Overheating during pregnancy can make you tired, uncomfortable, and, worse, dehydrated. So it's important to take precautions and keep your cool while you're pregnant. Motherhood Diaries has come up with some tips on how to cope with the heat during pregnancy.
Have water at your disposal
It's so important to keep hydrated to prevent heat-related symptoms like heat stroke. Heat stroke in pregnancy can be dangerous, so experts recommend consuming at least eight glasses of water per day to ensure good temperature control, better cognitive function and an overall happier mood. Keep a water bottle with you at all times and don't be afraid to carry a spritzer of cool water as well to help you cool down when you venture outside. Cool feet is also essential in regulating temperature control, so consider dipping them in a paddling pool or a cool foot spa. Other tips can be to place a cold wet flannel on your forehead and the nape of the neck or run your wrists under a cold tap to cool down your pulse points. A nice cool shower or bath can lower your body temperature too – and it feels nice!
Use cooling agents to relieve tired and hot body parts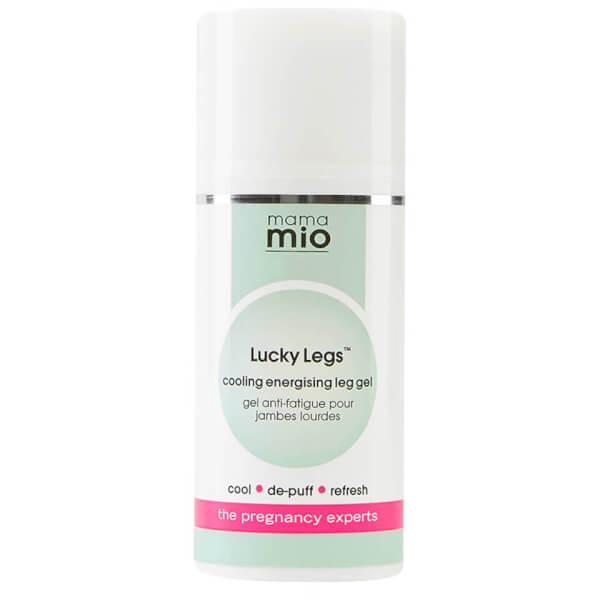 A spritz of water to the face or some cooling gel on the legs and arms can cool down a body quickly during the summer. During pregnancy, feet, ankles and legs can become swollen due to the extra fluid in the body and the pressure from the growing uterus. The extra pressure causes more energy which results in your body heating up. So try cooling agents like Mama Mio's Lucky Legs Cooling Leg Gel to relieve tired, heavy legs and cool down swollen feet and ankles. Lucky Legs contains spearmint which provides instant cooling relief and helps to reduce puffiness in both legs and feet. Lucky Legs is also small enough to fit in your handbag, so make sure you carry it around with you for cool pins wherever you go!
Put your feet up
You can also prevent swollen feet and hands by trying to keep your feet elevated when you can, although avoid going outside if temperatures exceed 30C. If you must go outside, try to do so in the early morning or near dusk, and keep certain outdoor activities to a minimum, like gardening, which should be avoided in the latter pregnancy stages anyway!
Don't underestimate the importance of sleep
You won't be getting through the hot days with a smile if you've missed out on essential sleep. Often, during the latter stages of pregnancy, you may find yourself more comfortable sleeping without a partner, to give you a chance to stretch out or hug a pregnancy pillow to ease back pain. Consider investing in a new mattress to sleep in a different room from your partner, particularly if he likes to snore! You'll soon be up at all hours thanks to night time feeds, so make the most of sleep while you can.
Wear light coloured clothing
How you dress can drastically impact on your comfort during the summer. Wear light, stretchy fabrics made of organic materials such as cotton to allow your skin to breathe. Colour is important too – darker colours are more likely to absorb the heat from the sun, so try to wear white or yellow. Pregnancy is the one time where you can get away with less than flattering looks anyway, so make the most of it!
Other things to think about
There are other things you can do to keep yourself cool this summer, like sticking to eating chilled foods, like salads, fruit and vegetables which have a high water content and have the occasional ice lolly or ice cream to help you cool down. Stay in the shade and take a break from sunbathing, especially when you're pregnant. Wear a hat or keep a mini umbrella in your bag if the sun is too strong. Swimming is also a great way to stay cool and it doubles up as exercise too!
Remember to wear a good high factor with an SPF of at least 30 and keep drinks and snacks with you at all times. Pair them with some Lucky Legs and some well-earned rest with your feet up and you've got yourself a pretty chilled pregnant summer!
*Sponsored feature post with Mama Mio*
FREE Resource Library!
Subscribe now and receive your exclusive password to access a whole library of extra content!
Checklists, Printables, Guides - it's all yours when you subscribe!